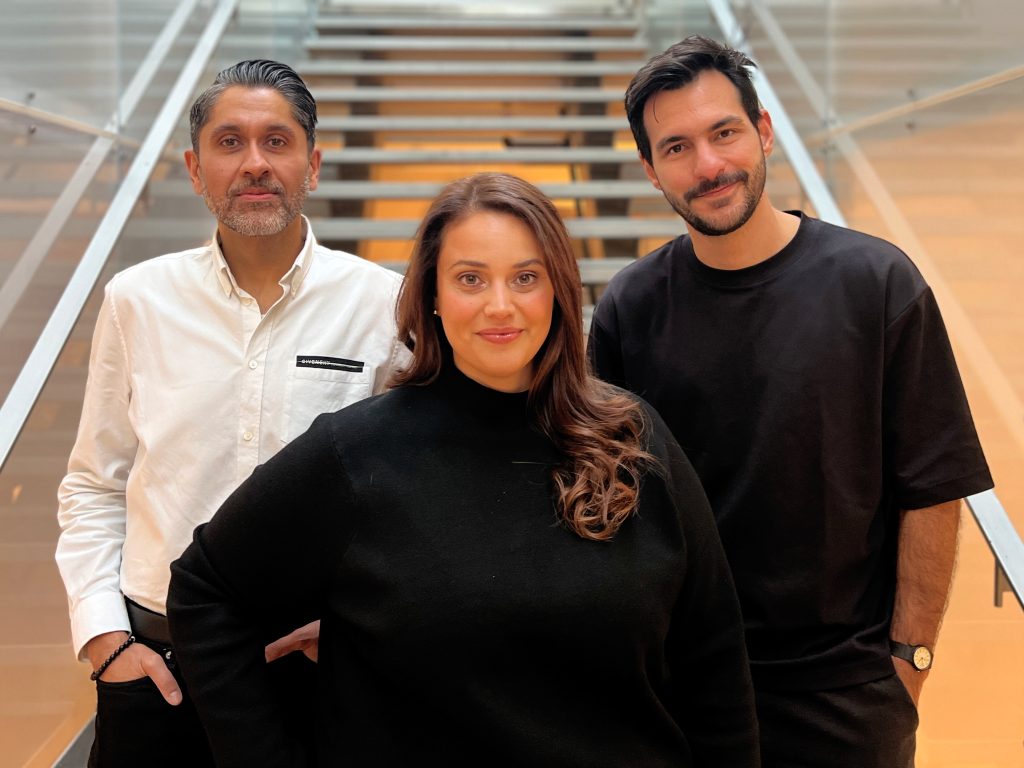 Toronto, November 20th, 2023 – In response to remarkable growth, Publicis Toronto announces strategic promotions within its senior leadership team. All three appointees will report to Brett McIntosh, President of Publicis Toronto.
Vini Dalvi, promoted to Chief Creative Officer, succeeds Joanna Monteiro, who, after three years, is set to return to her native Brazil. During her tenure, Joanna played a pivotal role in reshaping both the agency's work and the creative department. Dalvi, a former creative director at TBWA\Media Arts Lab in London, led Apple campaigns in the U.K. and EMEA markets. Earlier in his career, he contributed to large scale productions and global campaigns, first at Wieden + Kennedy and later in Publicis offices in London and Italy. He worked with multiple industry giants such as Heineken, Renault, and Diesel.
Dalvi shared: "I'm excited to step into this new role, blending my global expertise with the team's deep local insights to create world class work that not only stands out but delivers great results for our clients."
Additionally, Bobby Malhotra and Serene Gaspar have been appointed Co-Managing Directors of Publicis Toronto's creative practice.
With 15 years at Publicis Toronto, Malhotra has led teams in Toronto, Windsor, and Montreal. His contributions have played a pivotal role in the success of major clients, including Rogers, Coca-Cola Canada, Samsung and the agency's largest client, Stellantis (formerly Fiat Chrysler Automobiles). He has also contributed to essential internal committees such as 'Driving Change', a Diversity, Equity and Inclusion Initiative. He will maintain his responsibilities overseeing the Windsor office.
Malhotra commented: "I'm grateful to have played a part in Publicis' growth and transformation. My passion lies in working with our talented teams to ensure continued success. Joining forces with Serene, Vini, and our senior staff on the next chapter is both invigorating and promising."
Serene Gaspar joined Publicis from Cossette two years ago, where she served as Vice President, leading creative transformation and contributing to the expansion of the McDonald's Canada business. She also worked on driving change for iconic brands such as Egg Farmers of Canada and General Mills. Recruited by Publicis to head the newly acquired Canadian Tire account, she built a bespoke team from the ground up, onboarding top-notch strategists and creatives.
Gaspar: "I joined Publicis because I was drawn to the vision Brett and the leadership staff set for the agency. Stepping into this new role, I'm excited to partner with Vini and Bobby to push this vision further and establish even higher standards in our approach, creativity, and business strategies."
These appointments mark a pivotal moment for Publicis Toronto, solidifying a robust leadership team to navigate the agency's growth, creative ambitions, and the changing landscape of marketing in North America.
"It's no secret the Canadian advertising landscape is evolving, and our adaptability has been key" explained Brett McIntosh. "Although I'll deeply miss Joanna, our plan is in motion, and Vini will carry on her legacy while bringing his own touch. Bobby and Serene, alongside our senior staff, will steer our creative agency in Toronto, guiding teams who work with some of the best clients in Canada. They will also collaborate closely with Vini to push our work to new heights".
"It is the right moment for us to bring our very best leaders to the forefront" said Duncan Bruce, CEO of Publicis Canada. "I'm pleased to see these three internal talents get the recognition they deserve and am confident that their collaboration will strengthen our partnerships and further elevate our work with clients."