The finance brand is using personalities to remind people they can use debit as they are checking out.
By Christopher Lombardo (Strategy Online)
Visa is relying on some fashion-wise personalities to let shoppers know they can use their own money to shop during the holidays, even if they are doing it online.
In its latest spot, model Paul Mason, also know as Fashion Santa, suddenly appears on an ecommerce site at the moment a young woman is about to checkout.
Tricia Piasecki, CD at creative agency Publicis, says what the team really wanted to do was educate and combine it with a bit of entertainment value to really break through. "There are so many things that we see on TV that are finance, banking and credit cards, so how do we get people to stop and pay attention?"
Fashion Santa, Piesecki explains, is widely recognized among Canadians as a model but seldom speaks, and that this was a different way to connect, a twist on a typical Santa Claus-driven campaign.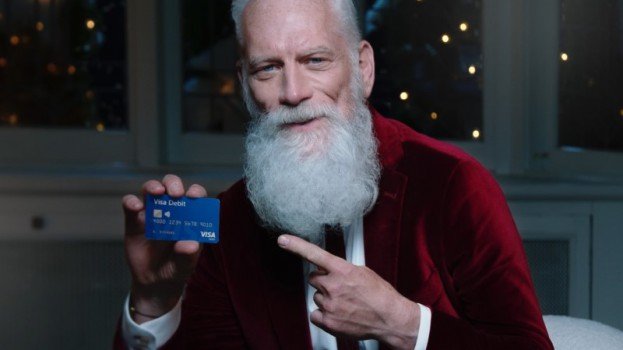 Anecdotally, Piasecki says many people have had debit cards for years and, beyond in-person point-of-sale and day-to-day banking, have little knowledge about the different ways they can function.
"We needed to tell them, 'you have this and this is what it does,'" she says. The main target for the campaign is women in their mid-20s to 30s, who over-index on online spending, but the broader audience extends to mass-market given the number of debit users.
An online component to the campaign features Ivory Towers, a Toronto-based drag queen, and Barbada, a Montreal-based drag queen, educating ecomm users of the card's capabilities as well in both English and French.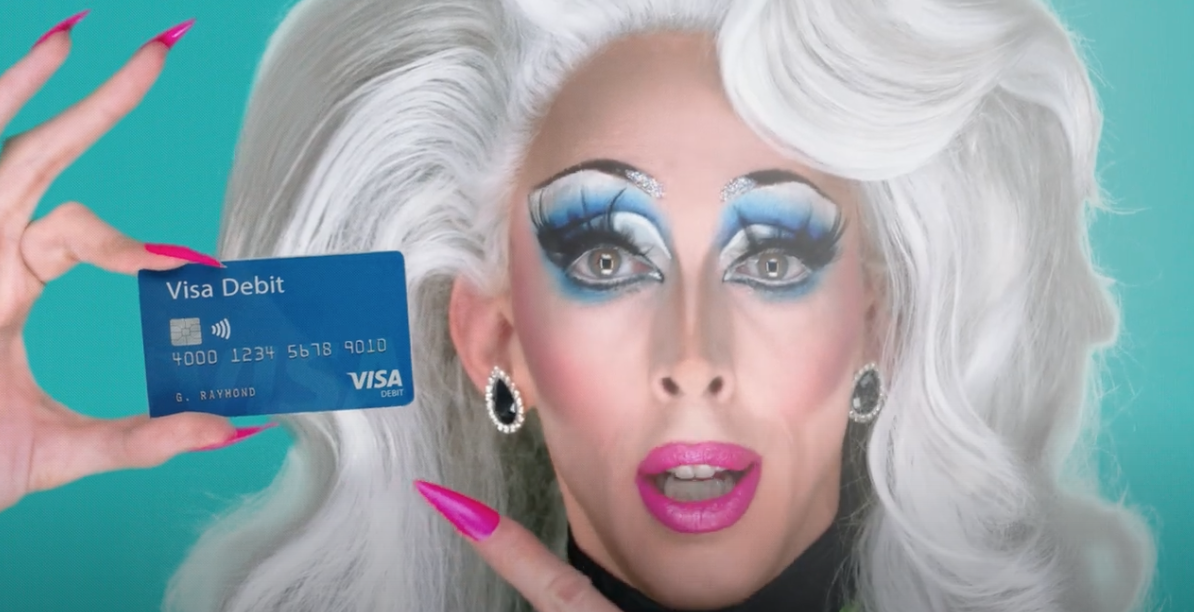 The digital payment processor is leaning into the insight that many people like to pay for purchases with funds already in their bank account, rather than accruing more debt. Piasecki tells strategy brand insights reveal people like the ability to better keep track of what they were spending, doing so directly from a chequing account and the security that comes from knowing they are not overspending, especially around the holiday season, when Visa Debit typically markets the most.
Previous holiday Visa Debit brand work reminded users via an animated gingerbread man that many more merchants were accepting debit cards as payment online.
The campaign runs until Dec. 24, and also includes several OOH, digital and social executions, notably in theatres and on TikTok. Starcom is the media agency.
Visa says the campaign is a "major initiative," but would not specifically comment on whether spend is in line with past years.