Heineken brings the holiday cheers to Toronto's Yonge & Dundas Square by showcasing and celebrating the holiday traditions Canadians missed most while being apart.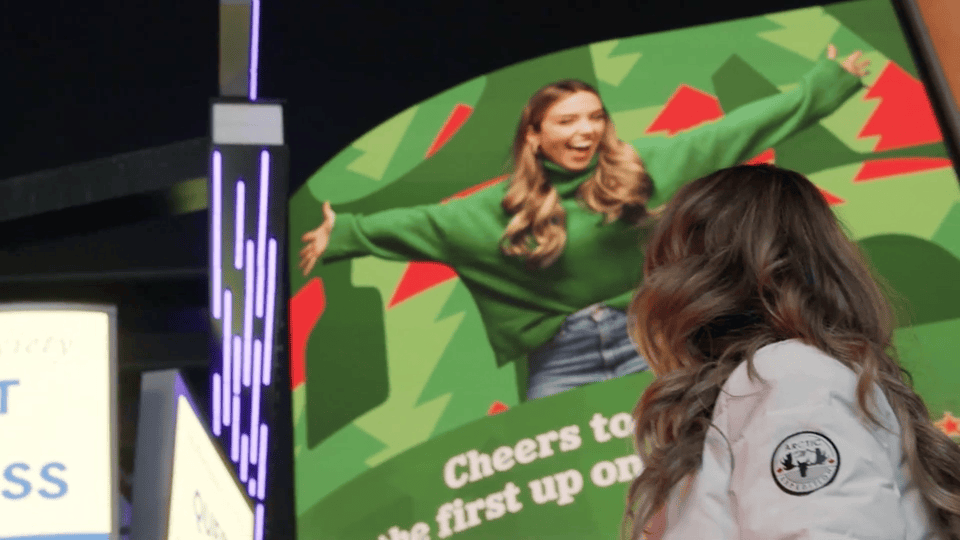 Challenge:
In a season that's saturated with more traditional celebration libations, we were challenged with making Heineken central to Christmas. And with lockdown restrictions loosening, we had an opportunity to make Heineken a part of the return to holiday socializing like never before.
Insight:
What really makes the holidays so special are the imperfect, quirky, and downright annoying traditions that we love, and love to hate on. In short, when it comes to the holidays, our personal traditions are always the star of the season.
Solution:

We turned Yonge and Dundas into a celebration of Canada's return to every yuletide delight and disaster that people can finally raise a Heineken to again.
We took over the square with unique OOH that made Heineken central to our most silly, cringey and delightful traditions. Then gave passersby the opportunity to be the star of the holidays with Heineken. Attendees could snap a picture, record their own tradition and raise a Heineken to it up on the big screen, in our pop-up beer garden.
We teased our most engaging UGC on social, inviting guests out to come cheers to their very own tradition. And for Canadians across the country, we launched a microsite where users could submit their own, to be featured in our social and digital ads.
The message was loud and clear, whatever you're looking forward to (or dreading) celebrating this year, you can finally raise a Heineken to it, together.